SCR Systems
Zeefax has the technical expertise and manufacturing facilities in the UK to build, refurbish, and upgrade complete SCR systems for drilling rigs.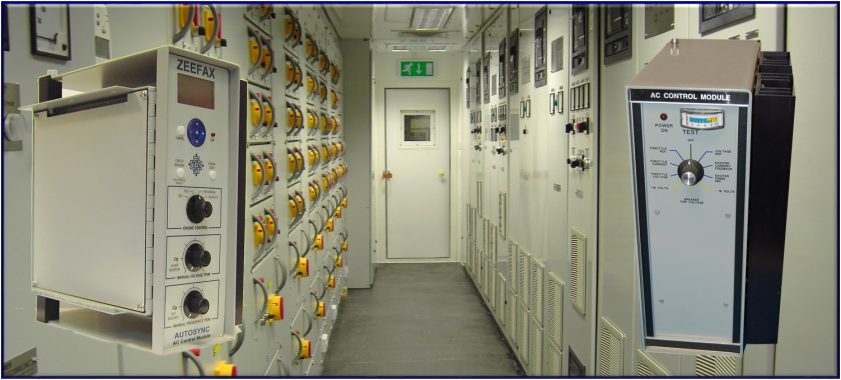 Zeefax Power Control Systems are complete and fully integrated, and are optimised for Drilling operations.
Systems typically combine generator and motor control, using AC and DC motor drive technology, and the very latest in top-side control and instrumentation.
Systems can be built based on the long-standing proven technology of the established Hill Graham Controls (HGC) / Ross Hill Controls (RHC) model, or we can provide hybrid designs, providing the best of both solutions, by incorporating modern digital technologies for state-of-the-art control systems.
Traditional Hill Graham Controls / Ross Hill Controls systems are widely used in Land Rigs, Offshore Drilling Platforms, Semi-submersibles, Jack-ups and Drill Ships, and Zeefax is able to provide a complete range of support and maintenance services, extending the life, availability and utility in a cost effective way.
Whether new build or refurbishment of existing equipment, Zeefax has the expertise and flexibility to provide best-fit engineering solutions and back them up with comprehensive after-sales support and training.