Repair and Calibration
In an important strategic move, Zeefax has been able to acquire an encompassing selection of spare parts, tooling and most importantly, the expertise, and are now able to provide comprehensive repair, calibration and support services for the Isolated Measurement Pod (IMP) range of products.

A Brief History
Originally designed by Solartron in the early 1980s, the IMP system continues to provide excellent and reliable Data Acquisition service to a very wide range of users and applications all around the world.
Zeefax history in Data Acquisition and System Integration has long been associated with the IMP; in the 1980s and 1990s, we worked closely with Solartron as one of their key Value Added Resellers (VARs), specializing in power station and process plant applications including Performance and Efficiency Monitoring, Instrument Consolidation and Turbine Supervisory, all incorporating SNet networks and distributed Isolated Measurement Pods.
More recently, we have continued to work with Mobrey who subsequently acquired the business, but following a re-focussing project at Mobrey, we were then able to acquire the business – including all the IPR for the whole range. This is an important development for us, and we hope that it will be viewed positively by the legion users of IMPs as we continue to support the many legacy systems around the world. Moving forward, we will be providing new products for those which wish to expand existing systems and also for new installations, to those who wish to take advantage of this well proven system.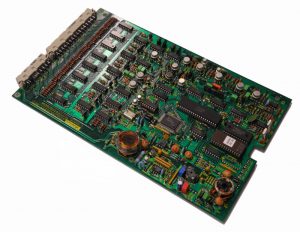 To that end, Zeefax have embarked on a development and re-manufacturing project which will see the re-introduction of many of the original IMP products, and new releases include the 35954C IMP adapter card for use with desktop computers which have PCI slots, and the 359551C 20 channel reed-relay IMC. We are working on other key products in the range and will be releasing other IMPs and IMCs in the near future. Please contact us for further information on this.
Our unfaltering and long standing commitment to the IMP system will enable users continue to have confidence and peace-of-mind whilst prolonging the use of this unique product range.